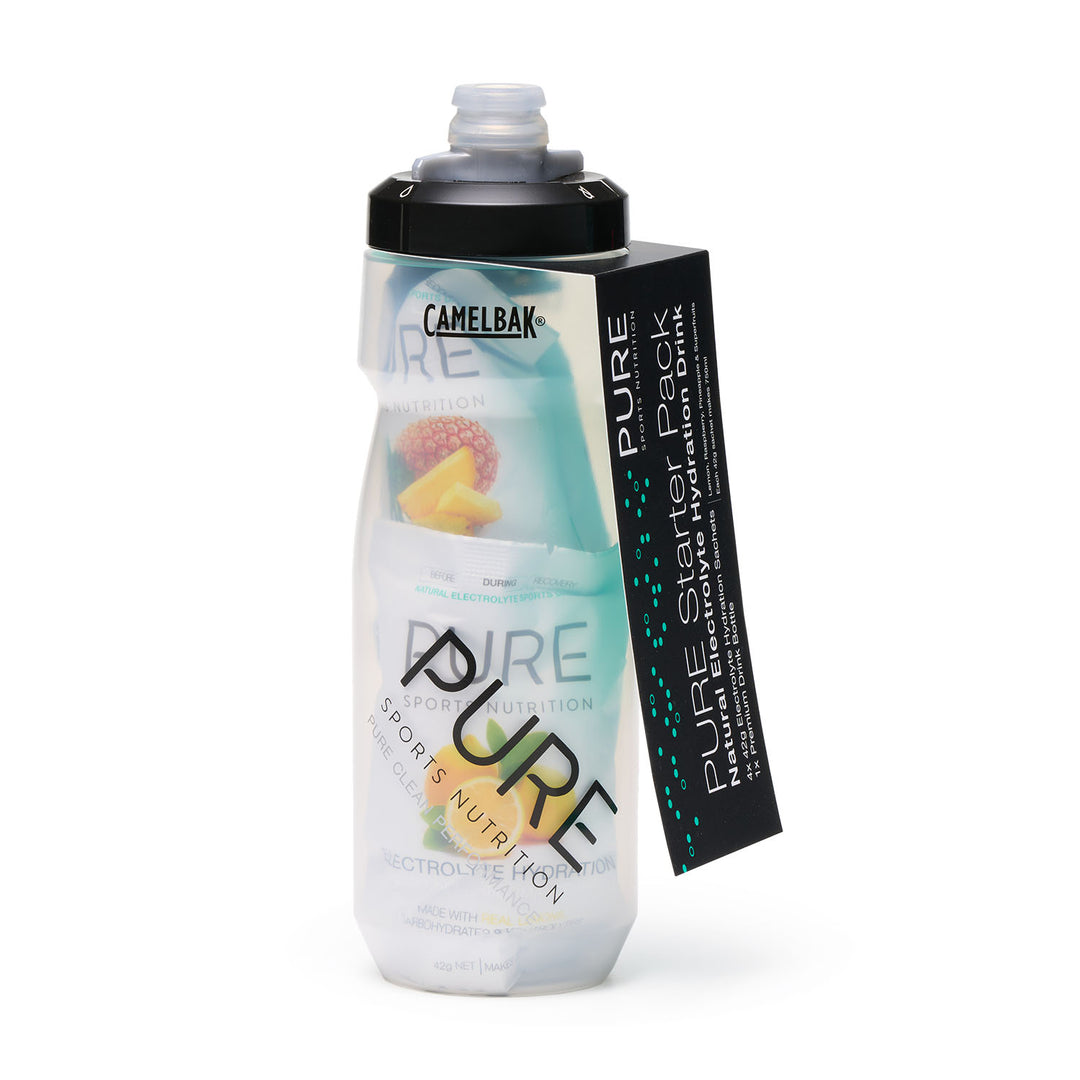 PURE Electrolyte Hydration Premium Starter Pack
PURE Electrolyte Hydration Premium Starter Pack
Regular price
$35.95 NZD
$35.95 NZD
Sale price
$29.99 NZD
$29.99 NZD
Save

$5.96 NZD
The PURE Premium Starter Pack contains 4 x 42g single-serve PURE Electrolyte Hydration sachets, each make 750ml (flavours: Raspberry, Pineapple, Lemon, and Superfruits), plus a PURE CamelBak Podium 710ml water bottle. These make great gifts or a starter pack of pure goodness.
PURE CamelBak Podium redefines the bike bottle with a high flow rate and self-sealing cap. 
PURE Electrolyte Hydration is a premium natural electrolyte drink base using real freeze-dried fruit, carbohydrates and electrolytes. 
---
Free Shipping > $69 // Free Whey Protein Sample Pack With Orders > $130
View individual products for Nutritional Information.


DIRECTIONS: 

Add one sachet to 750ml of water and mix well. Consume within 12 hours of mixing.

RECOMMENDED USE: 

500ml – 750ml per hour during extended exercise.