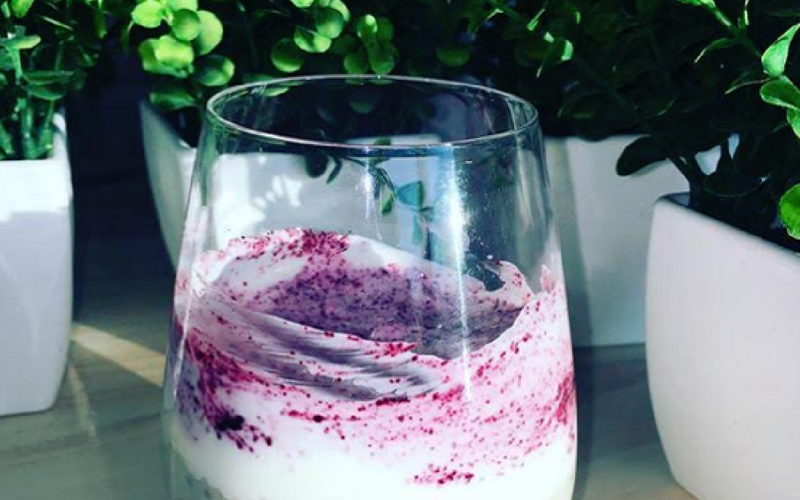 Overnight Recovery Oats
This recipe literally takes 2 minutes to make and can be adjusted to suit anyone's taste preferences (and of course ingredients on hand). High in protein, nutrients and complex carbs this is the ideal grab and go breakfast or snack.
Ingredients:
3/4 cup oats
1 Tbs chia seeds
1 1/2 cup milk/water
1/2 cup plain yoghurt
Optional: Fruit/nuts/seeds
method:
Combine ingredients in a bowl and mix together.
Mix through any fruit/ nuts and seeds (mashed banana, grated apple or frozen berries are good options).
Refrigerate overnight in bowl or container sizes of choice.
Grab and go : )
Quick Recovery Oats
This recipe is a simple and satisfying way to start your day or suitable for a larger snack. If you plan to whip them up post exercise session then aim to eat within a 30-minute window to help promote quick recovery.
Oats, fruit and maple syrup provide good filling carbohydrates while the milk, yoghurt, nut butter and PURE Whey Protein Concentrate are high in protein. PURE Blackcurrant Recovery provides over 30 New Zealand Blackcurrants per serving which are naturally high in Vitamin C to help support immunity and aid recovery.
Combine in a small pot and cook on low until creamy:
Toppings to serve: 
Protein Oats
Ingredients:
40g rolled oats
1 cup water or milk of choice
1 serve chocolate protein powder
1 egg white
Fruit or berries to top
Honey or sugar free maple syrup to top
Directions:
Add oats and water/milk to a small pot over medium heat. When this begins to boil add egg white and protein powder while stirring consistently until thickened and at your desired consistency (Add more water/milk if required). Transfer from the pot into a bowl and top with fruit or berries (frozen berries are just as good!) and a drizzle or honey or maple syrup.
Recipe created by Mille Clark (Instagram @nutrition.with.millie)
---