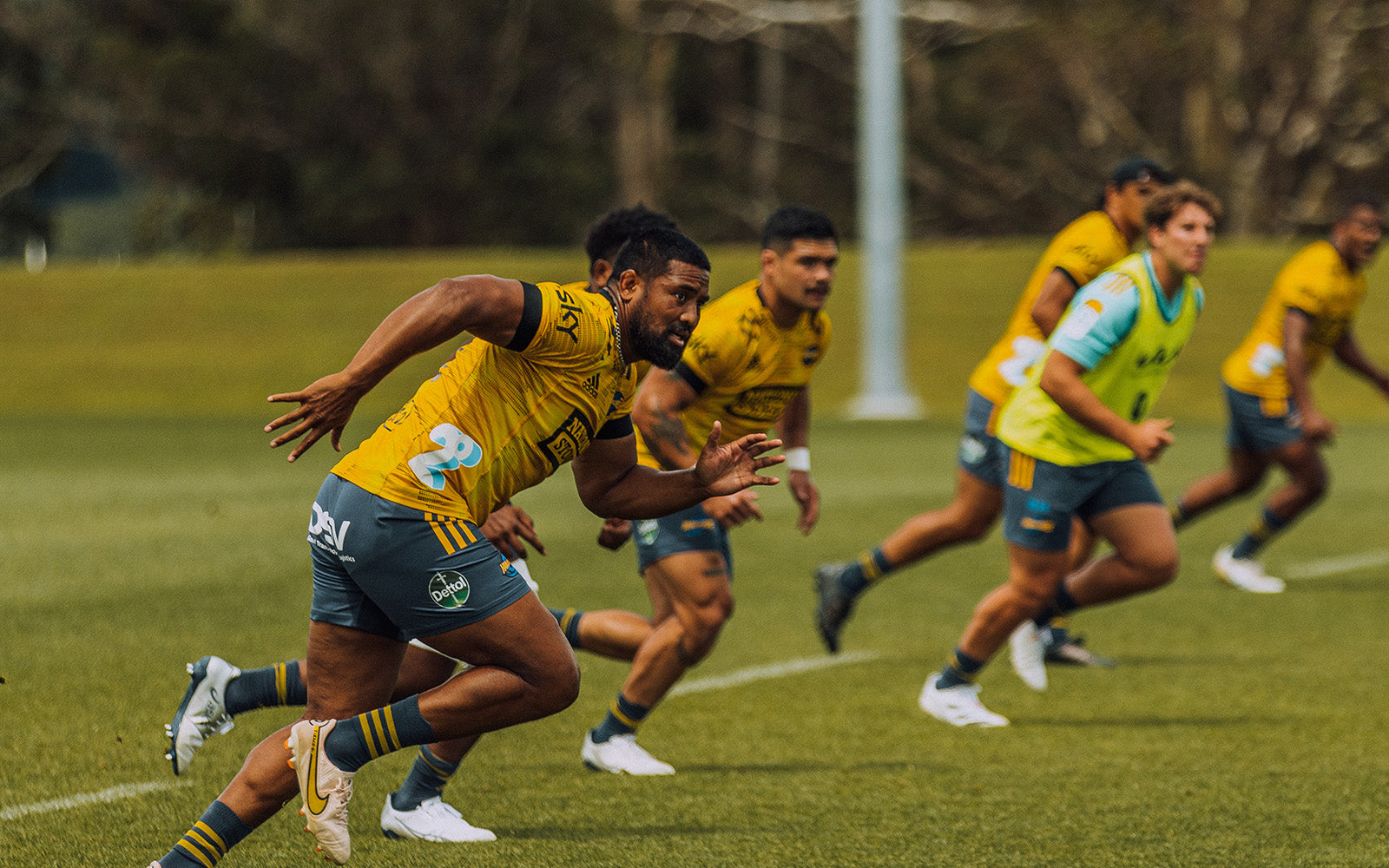 What Does Training Day Nutrition Look Like When You Are a Hurricane?
When it comes to rugby, impactful sports nutrition starts well before game day with a large focus on muscle repair to support adaptation. We caught up with Hurricanes Dietitian, Tom Shand (NZRD), to find out how the team focus on nutrition throughout the training day.
Tom takes us through a typical training day:
6:30am Breakfast
The players start their day off with breakfast at home before heading into HQ for the day. Options include overnight oats, cereal with fruit and milk, or eggs on toast, all include a good source of protein. Depending on individual goals some players might also add in a
Protein
shake first thing to help meet their daily protein goals of up to 250g (approx. 40g at every meal and snack). Protein is essential
for optimum muscle tissue building and repair.
9am Gym Session
A Hurricanes training day generally starts with an hour weights session where some players will drink
PURE Electrolyte Hydration
 throughout to help maintain weight. Immediately post session
Protein Powder
 is on offer, with the majority having larger than average sized serves, alongside fresh fruit to provide plenty of fibre and nutrients. Hydration powder is also on offer to add to the protein shakes. 
12pm Lunch


It's up to the boys to prepare their own lunch. They'll generally have dinner leftovers or batch make larger meals to bring in, these will include lots of veges, carbs and protein, this is to ensure that they are getting plenty of high-quality fuel onboard before the afternoon training sessions. 


2:30pm Field Session 
To keep the boys fuelled on the field 
PURE Electrolyte Hydration
, water and
PURE Fluid Energy Gels
are all on tap throughout this afternoon session. Electrolyte Hydration
helps replace energy during exercise and 
will assist with ensuring adequate fluid intake throughout this sustained training session.
3:30pm Heat acclamation chamber session


During these heat chamber sessions, when its important to replace electrolytes lost during sweat, we make a tub of electrolytes for players to fill their drink bottle from. They'll also take a few
PURE Electrolyte Capsules
 over the rest of the day to continue electrolyte replacement.
Post Training
Post training recovery is usually in snack form, like tuna and crackers, before its home for dinner. Many players will have include a night time
Protein
shake in their routine to top up their protein needs and ensure it's spread out over the day for ongoing recovery. 
---