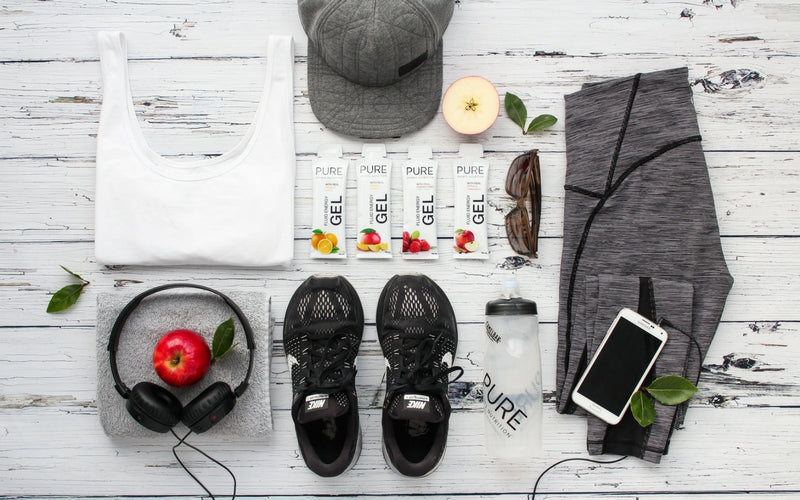 The importance of individual nutrition planning
Nutrition is a complex matter, and the current trend is that everyone seems to be an expert, but who do we trust? There is a substantial amount of conflicting evidence in this spiderweb of information. Therefore, it's not only important to seek individual nutrition advice, but also from someone with a credible background.
With about 80% of your race day success being reliant on your nutrition plan, you don't want to ruin your months of hard training by getting it wrong on race day.  You could be the fittest and most technically competent person on course, however if your body is fuelled incorrectly - or not enough - then it just won't function as well as it could. 
However, when it comes to nutrition one size does not fit all.  There are many physical and environmental factors to consider when planning a nutrition strategy for your body.  Whether it's for an event, or for general health & wellness, the need for individual nutrition planning is just as important.
Generic recommendations are the starting point
Evidence based nutrition gets thrown around a lot, with everybody claiming their new theory is backed by evidence.  A single research paper may have said there is 'possible effect – but further research is required' – this is not enough information to be making specific recommendations. Nutritional experts can break down this scientific evidence and make conclusions based on the science and whether it will be applicable for the individual they are working with.
Why individualisation is essential
Any good practitioner understands that science is the starting point, but there also needs to be some adaptation to work in with a client's requirements. Good practitioners can see what the client needs to get results, but also accommodate for other factors, these include:
Family and work situation

Current health status

Psychological capacity to make changes

Sport: are requirements targeting peak performance?

Everyday living: are these recommendations sustainable for long term?

Able to research the literature (scientific journals) and make critical assumptions and conclusions
A nutrition expert can incorporate everything above and not only tell you what to eat, but also educate you so if there are unplanned changes (often associated with life) where the client is able to adapt efficiently.
What things should we look out for and understand?
An individual who has obtained a Bachelors degree in Nutrition/Dietetics or higher (please note that a Ph.D in physics doesn't make you a nutrition expert).  

Look for someone that has an interest in the area you are requiring assistance, i.e. sports nutrition.

An evidence based nutritionist will start with general recommendations and work from there – not start with some heavily restricted eating plan.

Don't be afraid to question the advice – if it seems too good, then it probably is.

"Dr Google", media and someone with a 'knowledge' of nutrition do not have a good understanding of how food interacts with the body or the fundamentals of physiology – so be careful making changes from these sources.
Where should I start?
Consider investing in a personalised nutrition plan (not to be confused with a diet plan) with a qualified nutritionist. Prior to your initial consultation you will complete a pre-consultation questionnaire and food diary to complete.  This helps the nutritionist to better understand your current diet and lifestyle patterns. 
During the consultation your nutritionist will collect additional information on lifestyle, general diet, training or competition nutrition and together, you should set clear goals with specific action plans to achieve them.  The consultation is a great opportunity for you to ask general or specific nutrition questions, so make the most of it!
Following your consultation you will receive a written nutrition plan which is tailored specifically for your needs taking into account your lifestyle, health considerations and your goals.  This is a blueprint for your nutrition plan, and it is designed to be a living, working document which will get refined as you move through your various stages of lifestyle, training or racing.
Author: 
Conrad Goodhew BAppSc (University of Otago) is a degree qualified Sports & Exercise Nutritionist who has worked with young rugby players, track and field athletes, figure competitors, endurance triathletes and marathon runners, in addition to the Hurricanes Super Rugby team. Conrad has played a number of different sports at both provincial and international representative level, giving him invaluable and practical experience he is able to pass on to his clients.
Conrad has also worked with a range of food related illnesses and is available for individual Nutrition Consultations. 
---